"Gangs Of London" merita la vostra attenzione? La risposta è sì.
"Gomorra" all'ora del the.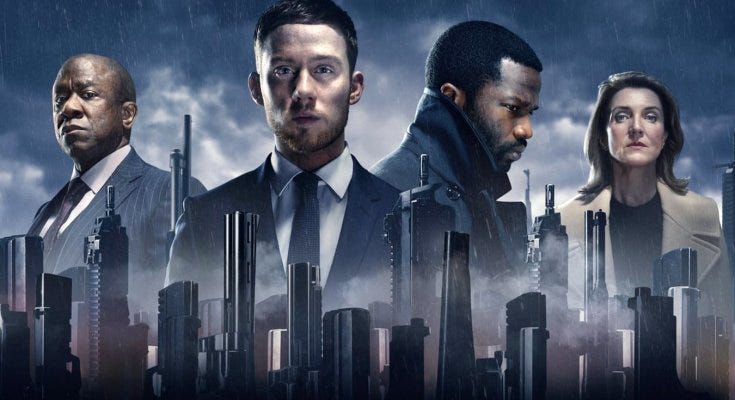 "Gangs Of London" è la serie tv in onda su Sky Atlantic che racconta le vicende di svariate organizzazioni criminali in lotta per il dominio della capitale britannica…
Voto I° stagione : ⭐⭐⭐⭐
TRAMA
L'inaspettato omicidio di Finn Wallace, capo della famiglia più potente e pericolosa di Londra, crea scompiglio in città. Il figlio Sean, poco più che maggiorenne, si ritrova da solo a tenere le redini della dinastia. Grazie all'aiuto della madre Marian e dell'ex braccio destro del padre Ed Dumani, Sean si muoverà sul filo del rasoio per gestire tutto al meglio: non sarà facile. Nel frattempo, un agente segreto si sta infiltrando tra i Wallace per indagare…
CONSIDERAZIONI
Proiettata in una Londra moderna e trasmessa su Sky Atlantic a partire da fine aprile 2020, "Gangs Of London" è una delle "serie tv rivelazione" dell'anno. La trama, paragonata spesso al "Gomorra" italiano (anche se la maggior parte delle tematiche trattate ci riporta più a "Suburra – La serie"), riesce a rapire il pubblico sin da subito.
Le bande rivali sono antropologicamente distanti l'una all'altra: dai nomadi al movimento di liberazione curda, passando per la ferocissima mafia nigeriana ed albanese.
"Gangs Of London" piace perchè veloce, rapida ed efferata, e soprattutto vince nel cast, regia, fotografia e musiche.
Troviamo qui attori che hanno trovato recentemente il successo con altrettante serie famose. Joe Cole (il giovane Sean Wallace) lo abbiamo già trovato in "Peaky Blinders", mentre Lucian Msamati (Ed Dumani) e la bravissima Michelle Fairley (la vedova Marian Wallace) nell'acclamatissimo "Game Of Thrones".
Seguendo il filone dell'action-thriller che quest'anno ha tenuto banco su Sky ("ZeroZeroZero" e "Diavoli", solo per citarne due), "Gangs Of London" ha riscosso un incredibile successo. Non spoilero nulla ma il finale profuma molto di seconda stagione (già rinnovata, ad oggi). Consiglio "Gangs Of London" agli amanti di azione, thriller politico, intrighi e complotti.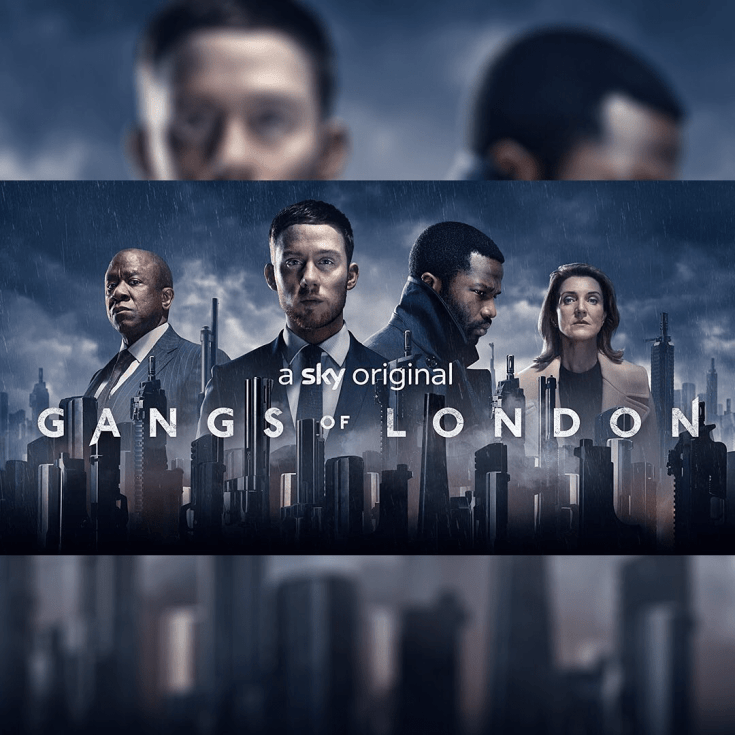 (fonte: google.it)